Leonardo Borlini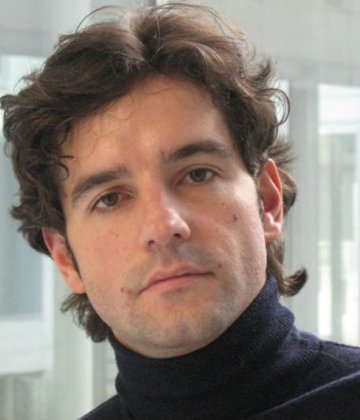 M.sc in Economics, Law and Business Administration from Bocconi University (magna cum laude) and M.sc in Law (J.D. equivalent) from University of Pavia (magna cum laude). LL.M from the University of Cambridge. Ph.D. in International Law and Economics from Bocconi University. 2019 Fulbright Research Scholar at the Fletcher School of Law and Diplomacy (Tufts University).
I am Faculty Member of the Ph.D. in Legal Studies, Fellow at BAFFI CAREFIN (Centre for Applied Research on International Markets, Banking, Finance and Regulation), and a member of Bocconi Covid Crisis Lab.
leonardo.borlini@unibocconi.it
About
Apart from my academic appointments, I have served the International Monetary Fund (IMF) as a Technical Assistance Specialist and authored and co-authored reports commissioned by the Council of Europe, the European Commission, the Inter-American Development Bank (IADB), the World Bank, and the United Nations Office on Drugs and Crime (UNODC). I was a member of the Italian delegation to the V Conference of State Parties of the United Nations Convention against Corruption. I am also Attorney-at-Law at the Milan Bar.
In 2021 I obtained the National Scientific Qualification as Full Professor in International Law (ASN-I Fascia) by the Commission's unanimous decision. In a.y. 2020-2021, I was Visiting Professor at the School of Transnational Law at the Peking University and a NWO Grant Visiting Researcher at the Erasmus University of Rotterdam.
Research interests
I am a generalist public international lawyer with a keen interest in international economic law. Beyond this field, I have worked on a variety of specialist areas, such as the law of treaties; UN maintenance of international peace and security; international criminal law; human rights; and the law of the EU (External action; Common commercial policy, Competition policy).
My research has been published or is forthcoming in journals such as the European Journal of International Law, Leiden Journal of International Law, Virginia Journal of International Law, American Journal of International Law, German Law Journal Revue générale de droit international public, Journal of International Criminal Justice, Columbia Journal of European Law, International Journal of Constitutional Law ICON, and Yearbook of European Law. For my article Deepening International Systems of Subsidy Control in EU PTAs: A Comparative Analysis. Normative Rationales and Legal Implications, (with C. Dordi), in 23(3) Columbia Journal of European Law, 2016/17, 551, in May 2019, I received the 'Leonardo Da Vinci Medal', awarded for the best scientific or artistic original work by an Italian young researcher, as well as the University Bocconi Legal Studies Award 2018.
I currently teach International Law, Law International Trade and Investment Law, Topics in International and European Law, Comparative Business and European Law, and National and International Institutions Law.