Giorgio Giuseppe Sacerdoti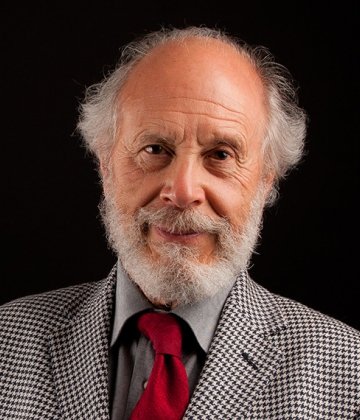 Emeritus Professor of International Law.
I was born March 2nd, 1943. I am a Law Graduate (JD) cum laude, University of Milan (1965). Master of Comparative Law, Columbia Law School, New York (Fulbright Fellowship,1967). Admitted to the Italian Bar (Milan, 1969, and Supreme Court of Italy, 1978). Roster of Investment arbitrators (ICSID) since 1978; appointed to panels of trade arbitrators of the EU under various bilateral Free Trade Agreements (arbitrator for the EU in the EU-Ukraine trade dispute, 2020); appointed as arbitrator and president of a number of international commercial and investment arbitral tribunals. Grande Ufficiale della Repubblica Italiana (2008).
giorgio.sacerdoti@unibocconi.it
About
Senior Professor since 1st November 2013. Emeritus since 2016. Tenured professor of International Law and European Law (Jean Monnet Chair since 2004) at Bocconi University (1994-2013). Formerly professor at the Universities of Milan, Bergamo, Urbino and Bari. International fellow, Aspen Institute. Visiting professor at the Institut des Hautes Etudes Internationales, University of Paris, and in universities in various countries. Course holder at the Academy of International Law of The Hague (1994). Former Coordinator of the Bocconi PhD program in International Law and Economics. Member of the Board of editors of the Italian Yearbook of International law and of the Editorial Advisory Board of the J. of World Investment & Trade. Formerly vice-president of the OECD Working Group on Bribery in International Business Transactions (1995-2001). Member of the Appellate Body of the WTO 2001-2009 (Chairman 2006/2007). F. Braudel Senior Fellow at the European University Institute (2012). President of CDEC Foundation (Jewish contemporary documentation center), Milan, since 2004. Member of the Italian Consultative Commission on Religious Freedom, (since 2000).
Research interests
International Economic Law; Public international law. European law. International trade. Foreign investment and dispute settlement. International contracts and commercial arbitration. Protection of minorities and religious freedom.
Selected Publications
Diritto internazionale dell'economia
1982
Bilateral Treaties and Multilateral Investments on Investment Protection
vol. 269, Hague Academy
,
1998
The European Charter of Fundamental Rights
Vol. 8, Columbia Journal of European Law
,
2006
Contemporary Issues in International Arbitration and Mediation: The Fordham Papers 2010
,
2011
Max Planck Encyclopaedia of Public International Law (MPEPIL)
,
2011
General Interests of Host States in International Investment Law
Cambridge University Press
,
2014
The Challenge of Countering Politicization of Trade Relations and Revitalizing the Multilateral Rule-Based System
Editorial, in Volume 22, The Journal of World Investment & Trade
,
2021
Diritto ed Ebraismo. Italia Europa Israele. Sessant'anni di interventi e battaglie civili
Il Mulino
,
2021
International trade and dispute settlement: addressing the principles of the WTO and of regional trading system: original structure, development in the light of sustainable development and environmental priorities, evolution in face of challenges to globalization and the crisis of multilateralism;
Investment arbitration under bilateral investment treaties and multilateral instruments: from success to crisis and proposals of reform.