Silvio Sonnati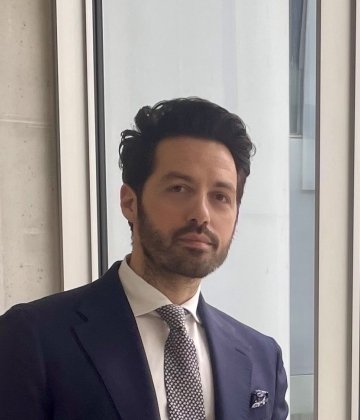 I am Silvio Sonnati and I am a Research Fellow and Lecturer in Labour Law at Bocconi University.
I have taught several courses in the field of Labour Law here at Bocconi, where I am part of the Labour Law group led by professor Maurizio Del Conte.
After graduating cum laude in law from Florence University, I completed a post-graduate course in law at the same university, before starting a PhD in Law of Business and Commerce here at Bocconi. During my doctoral studies, I was visiting scholar at Boston College Law School.
I am a lawyer admitted to the Italian Bar Association.
silvio.sonnati@unibocconi.it
About
I am currently working on a monographic work on workers' financial participation.
Research interests
Labour Law
Industrial Relations
Selected Publications
La progressione delle misure di sicurezza e le complessità teoriche e applicative dell'obbligo di certificazione verde Covid-19 nei luoghi di lavoro
Labor. Il lavoro nel Diritto
Rimedi contro il rischio da Covid-19: La graduale contaminazione tra misure anticontagio destinate alla collettività e misure di sicurezza sui luoghi di lavoro
Licenziamento illegittimo, dimissioni per giusta causa e patto di non concorrenza: il lavoratore può riappropriarsi della piena libertà di lavorare?
Rivista Italiana di Diritto del Lavoro
La nuova giurisprudenza su controlli difensivi: normativa privacy e disciplina giuslavoristica cominciano a dialogare
Rivista Italiana di Diritto del Lavoro
Low-income workers' financial participation: a proposal de iure contendo
The Italian Law Journal
Legittimità dei controlli difensivi: la lesione patrimoniale in re ipsa e la previa autorizzazione del lavoratore sono ancora criteri adeguati? Il confronto sistematico con la normativa privacy diventa indifferibile
Labor, il Lavoro nel Diritto
La natura novativa dell'accordo transattivo sugli elementi caratterizzanti il rapporto di lavoro: mansioni, luogo di lavoro e retribuzione
Argomenti di Diritto del Lavoro
Il comportamento delle parti in esecuzione del contratto e diritto del lavoratore al trattamento incentivante
Rivista Italiana di Diritto del Lavoro
Le conseguenze dell'inadempimento dell'obbligazione contrattuale degli obiettivi utili al lavoratore ai fini del conseguimento del bonus annuale
Argomenti di Diritto del Lavoro
Lo stallo del salario variabile: le reti di impresa ed il recupero dell'autonomia individuale in forma assistita come tecniche di implementazione della retribuzione di risultato
Rivista Italiana Diritto Del Lavoro
Labour Law Lectured at Bocconi University.
I m also teachhing assistant at various courses held by the Labor Law chair of Professor Maurizio Del Conte.