Marco Bassini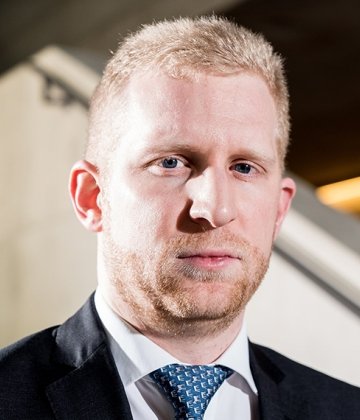 I hold a degree in Law summa cum laude from Bocconi University (2010). In 2016 I received my PhD in Constitutional Law and European Law from the University of Verona. I have been Emile Noel Fellow at the Jean Monnet Center for International and Regional Economic Law & Justice - New York University. From 2017 to 2021 I was postdoctoral researcher in Constitutional law at Bocconi University, where I also serve as program coordinator for the LL.M. in Law of Internet Technology. I am a qualified lawyer with the Bar of Milan. Since 2017 I am member of the faculty of the LL.M. program in Compliance – Master of Laws in Cross-Cultural Business Practice of the University of Fribourg (Switzerland). I serve as deputy editor-in-chief and managing editor of the law journal "Rivista di diritto dei media". I am associate editor of the law review "The Italian Law Journal" and member of the steering committee of the journal "Ius in Itinere". I am also member of the editorial boards of the "Rivista di diritto costituzionale", "Rivista di Diritti Comparati", "Rivista di Diritto delle Arti e dello Spettacolo" and "DIMT - Diritto Mercato e Tecnologia".
marco.bassini@unibocconi.it
About
I was awarded with the ETIC Prize 2016-17 granted by Rotary District 2042 (Milan) and with the Prize "Vittorio Frosini" awarded by the Fondazione Calamandrei and the journal "Il diritto dell'informazione e dell'informatica" for the best PhD thesis on media law defended in 2015-2016-2017. I am also member of the IACL (International Association of Constitutional Law)  research group "ASMS" - Algorithmic State, Market and Society (co-chaired by Prof. Amnon Reichmann and Prof. Oreste Pollicino) and of the IACL (International Association of Constitutional Law) Research group "Constitutions in the Age of the Internet" (co-chaired by Prof. Giovanna De Minico and Prof.Oreste Pollicino).
Research interests
Constitutional Law, European Constitutional Law, Media Law and Internet Law
Selected Publications
RIVISTA ITALIANA DI INFORMATICA E DIRITTO
,
2021
Mambo Italiano: the Italian perilous way on ISP liability
T. Ojanen, B. Petkova (eds.), Fundamental Rights Protection Online: The Future Regulation of Intermediaries, Edward Elgar, Cheltenham-Northampton, 2020, 92 ss.
,
2020
Italian populism and constitutional law : strategies, conflicts and dilemmas
,
2020
Verso un Internet Bill of Rights
Aracne editrice, Roma
,
2015